Hey there, Cassie Marie here, I'm a art student studying in northern Michigan, I work in a variety of mediums including printmaking, sculpture, embroidery, sewing, comics and plushie art. This is my first real studio and the only place I have ever been able to stay in for more than 10 minutes. I would love any feed back on my small space =) Thanks so much!


My totoros welcome you...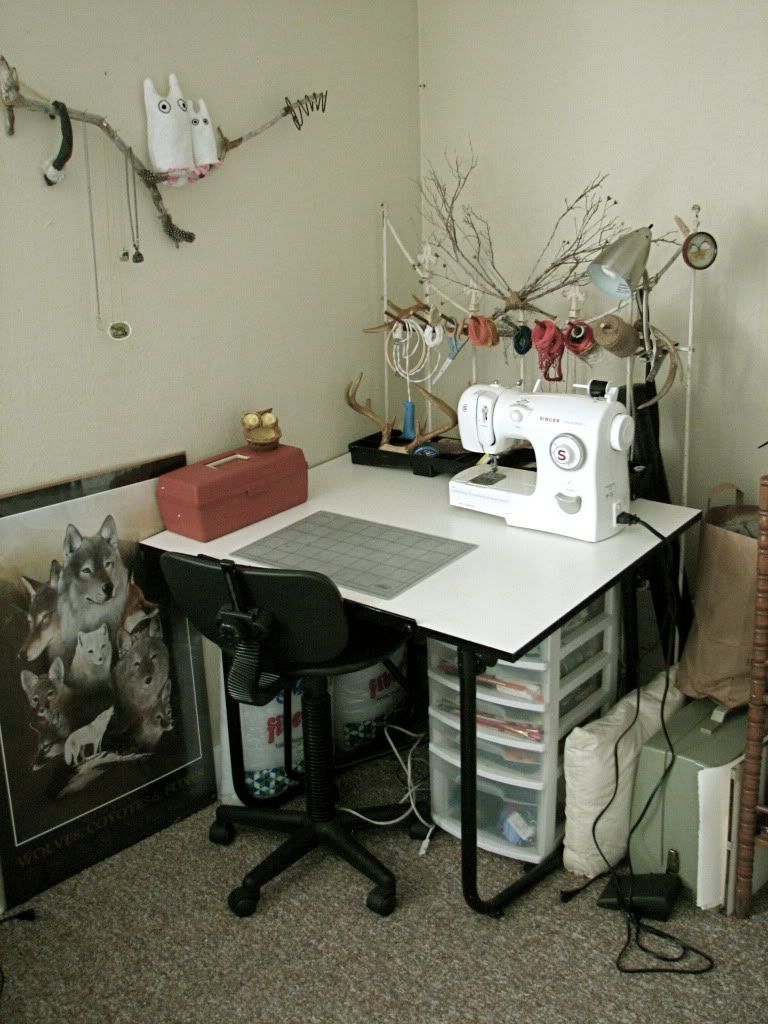 This is my main station, a little cramped but it keeps stuff organized.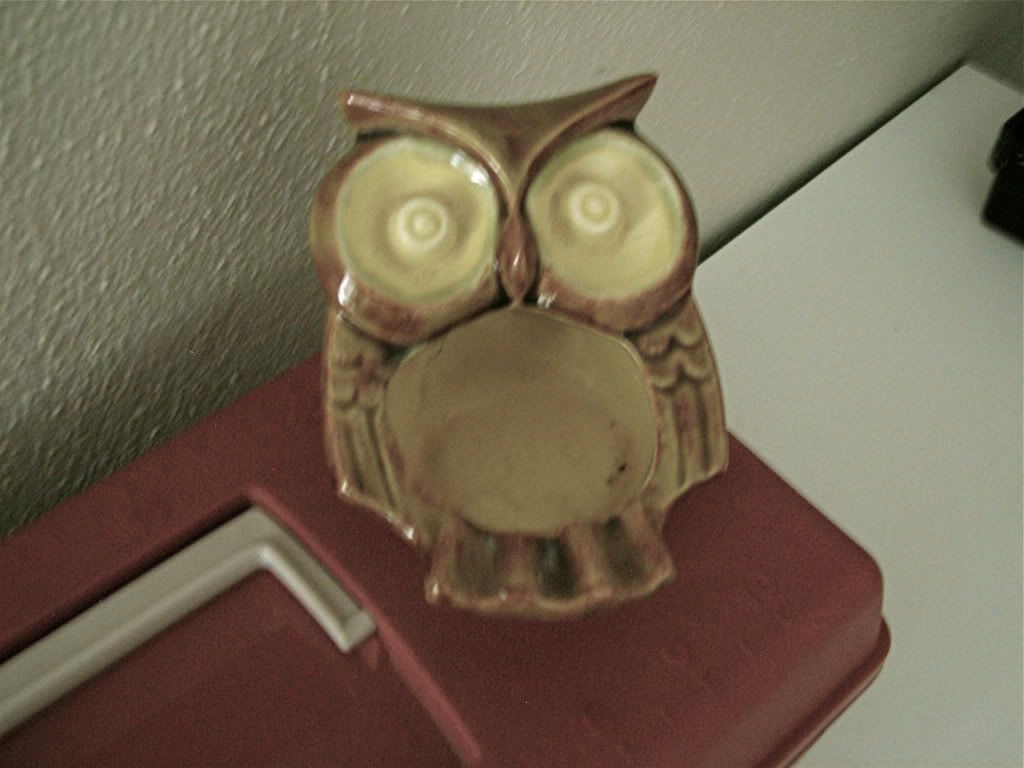 A close up, sewing machine, embroidery floss etc... I use the owl for my paint water. The black tray with the antlers in it was supposed to attach to the side om desk but I removed it to give my space more room, it fit pretty securely between the fence posts though. The floss rack is actually the guard from the top shelf of the baby changing table I found.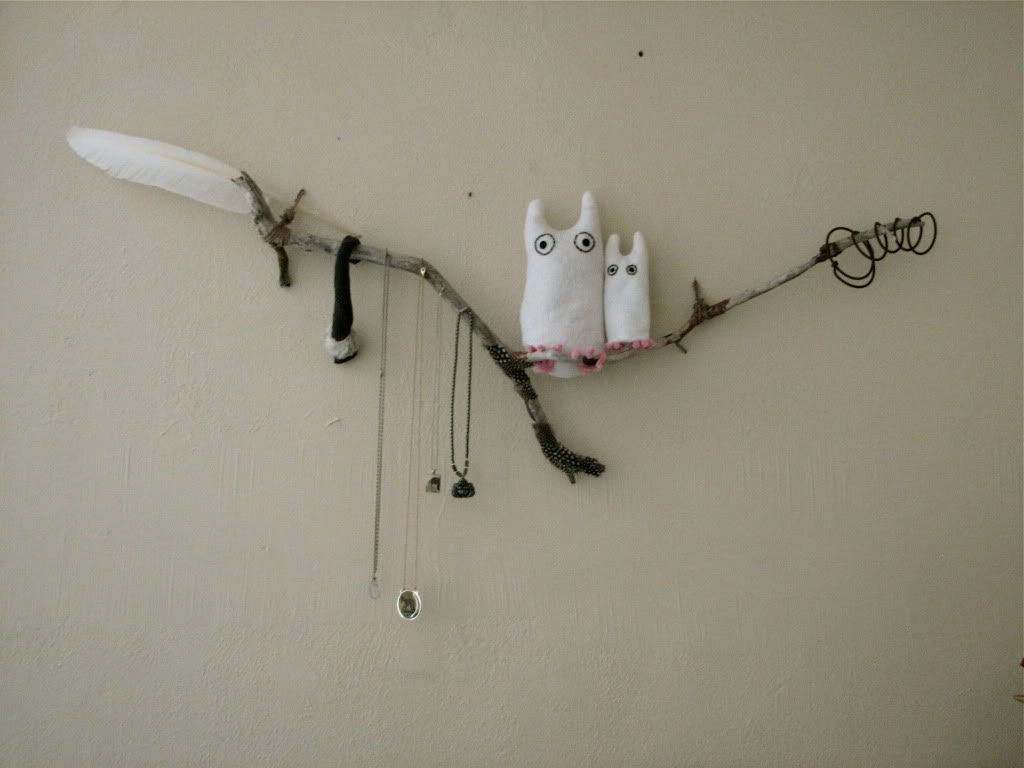 My jewelry that I have found, made, or assembled myself. I found that stick on the beach at Lake Michigan, put some nails in it and perched my Totoros up top, they are two of my creations, hopefully soon to be for sale on etsy =P




My hedgehog Mochi lives in here, I promise there is bedding in that cage,
he just likes to push it to the front for some reason -_-... That shelf is a baby changing
station that I found on the side of the road, it works perfectly for storing fabric, brushes and paint boxes..




My enormous floor to ceiling built-in book case, I love it, I store a lot of fabric and sewing materials on the top shelf it really helps me keep my fabric sorted! I also keep loads of junk in those crates, mostly yarn.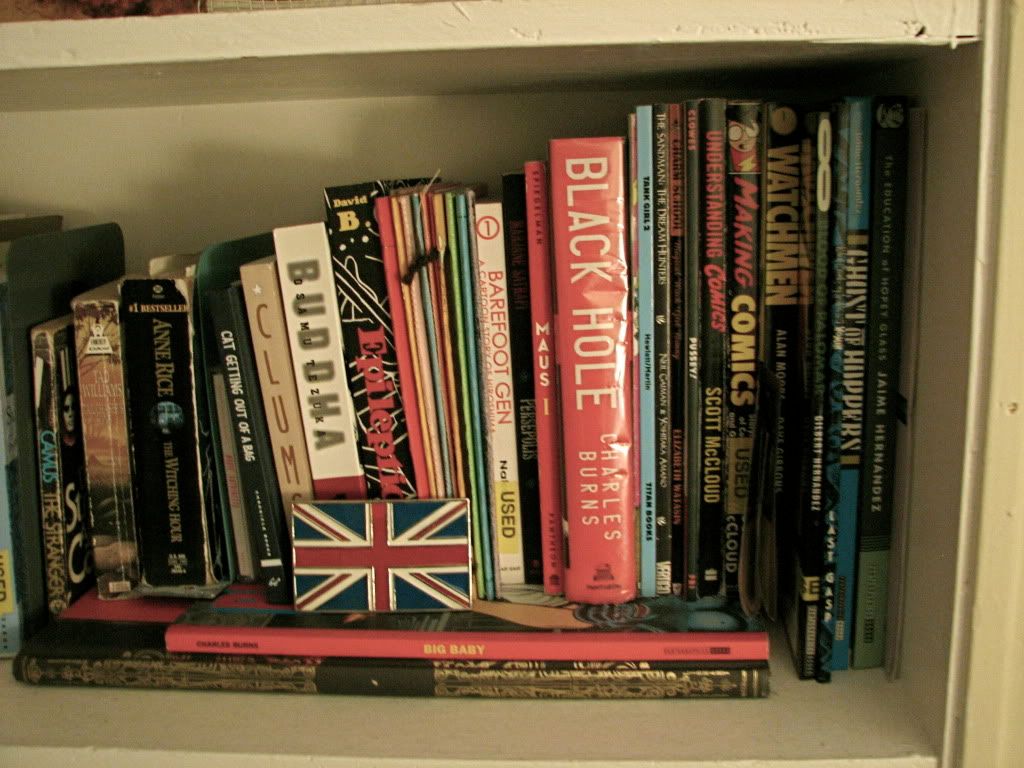 My art textbooks... and Andy Warhol cat from the Pittsburgh Museum, and my comics on the right,
I almost forgot to include them D= so the picture is from night time =P These are pretty much the best
of the best as far as graphic novels go, not because I picked them out but because I took a really sweet comics class
and these were actually our text books =) I have more books but I keep them seperate from my reference material




Some shelf details, my Duchamp mug I made lol and one of my water colors I'm a beginner don't laugh haha...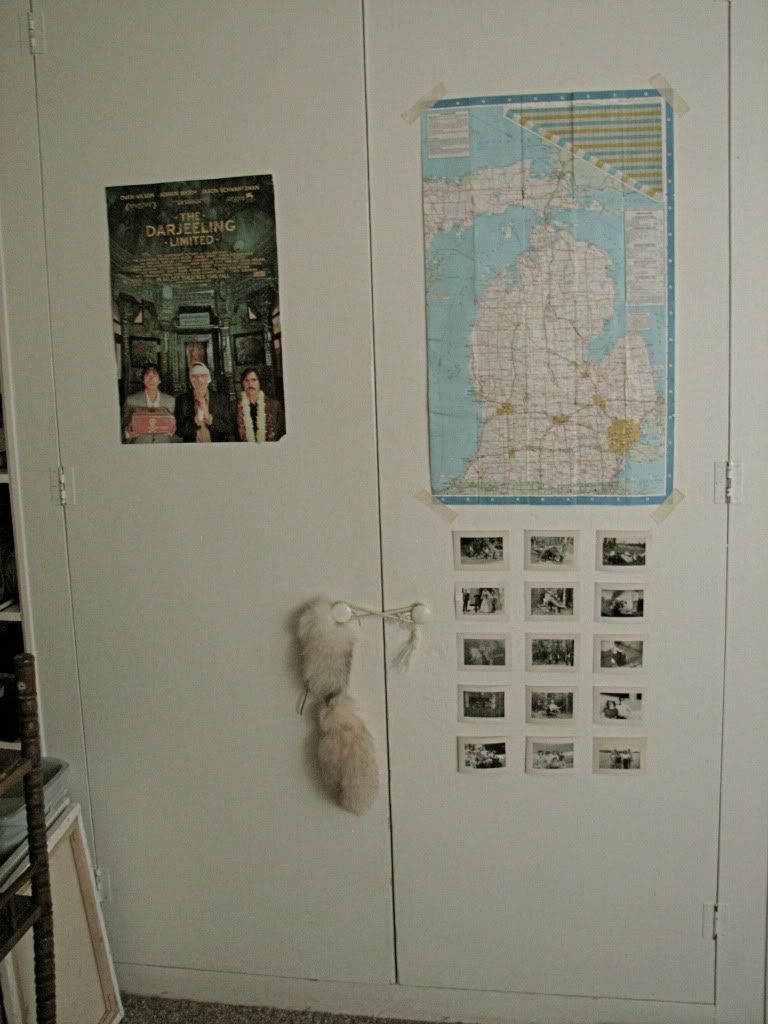 My closet doors, this is such a massive closet and it's filled to the brim with all my clothes, I can actually fit my
dresser inside! The vintage pictures are of my gran and grandfather.




My other desk area where I do my art history homework, the furniture is pretty lame (the seat is a cushion with a crate under it lol)
so I covered them with fabric which lead to me tossing all sorts of misc. crap under the desk =X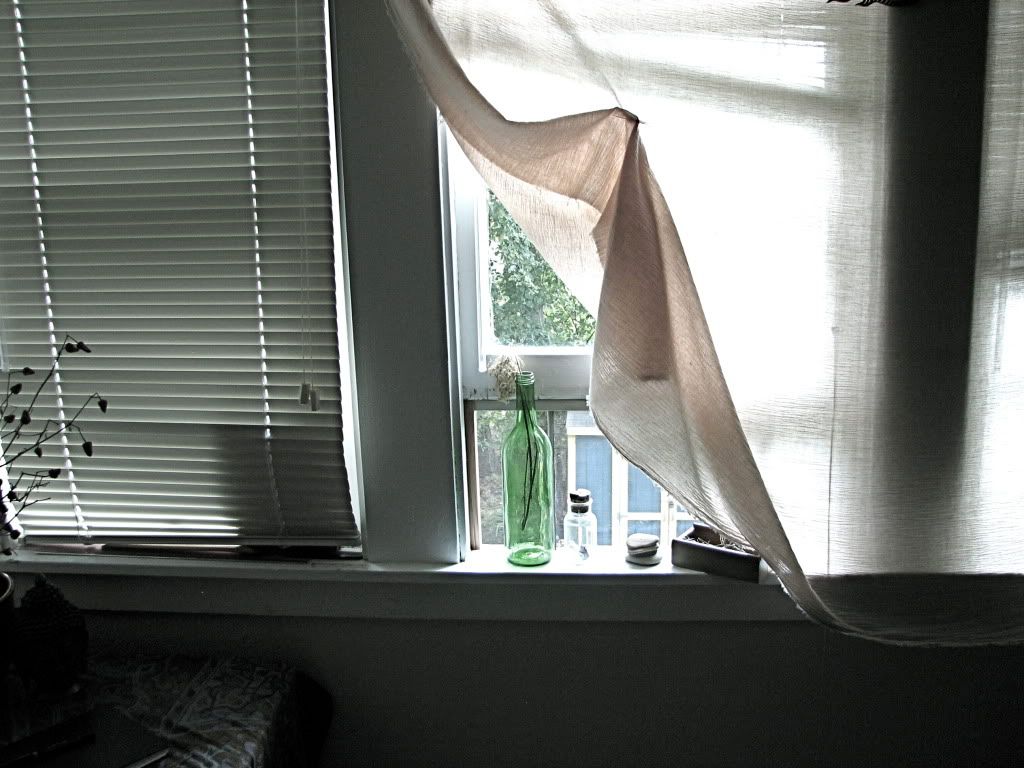 All the stuff on my desk and a picture of my dad, more vintage pictures and my fox family as well as my window sill.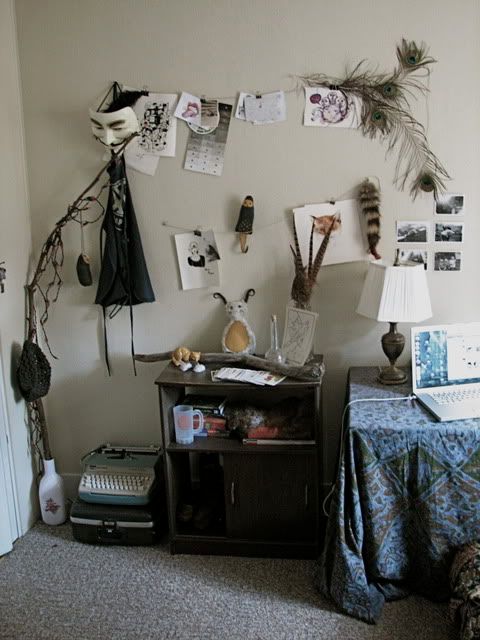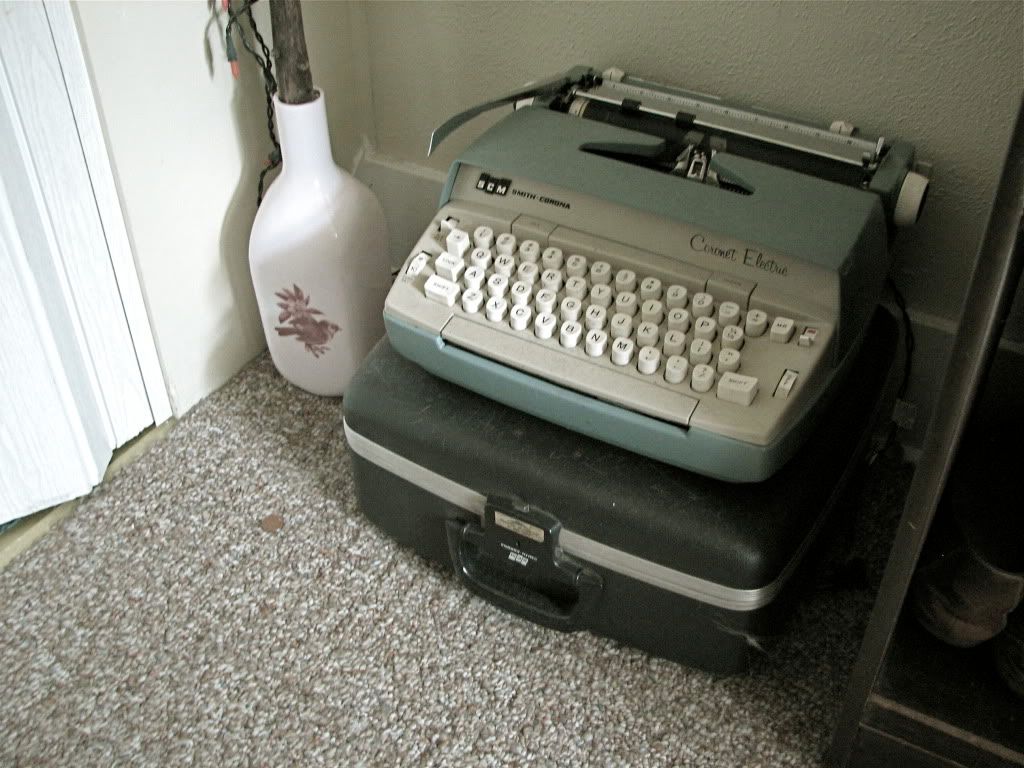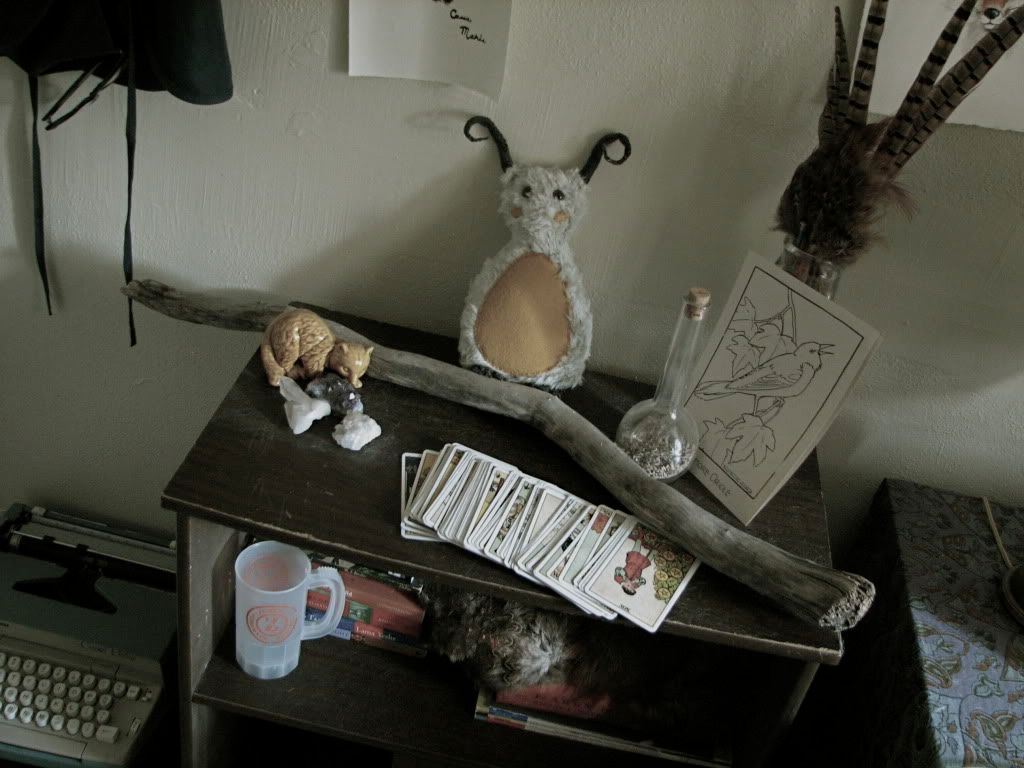 And last but not least my art wall, some of my drawings a few plushie I made recently, tarot cards etc...

Thanks for looking =)